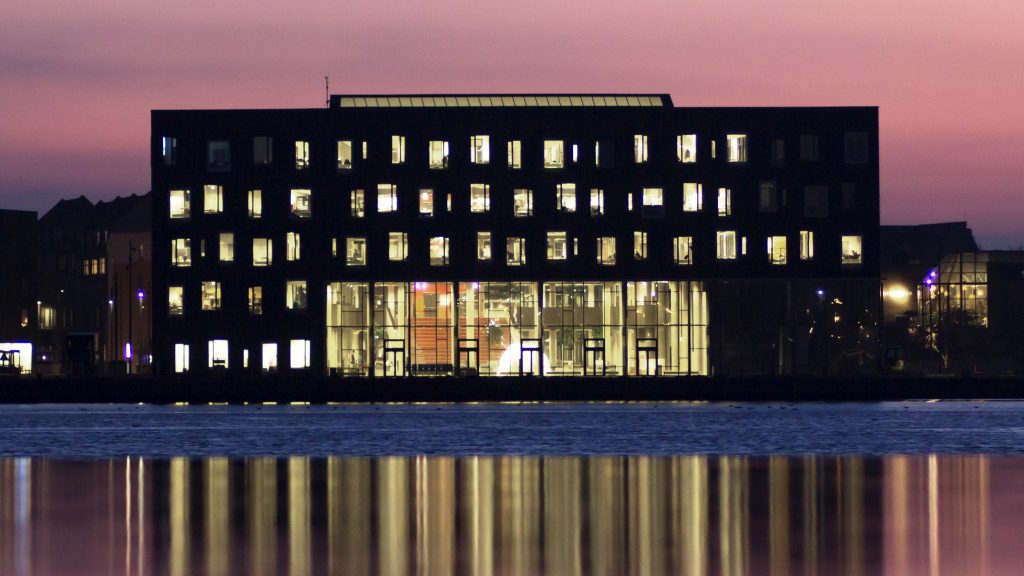 The conference venue CREATE  is centrally located in a new building designed by Henning Larsen Architects at the Aalborg harbourfront. CREATE is in close proximity to three hotels, the newly renovated waterfront including the Utzon Center architecture exhibition space and the House of Music.
CREATE is built in 2014 and is part of the Aalborg University city campus. The CREATE building is organised around a large North-facing atrium and a large, south-facing exterior courtyard. The ground floor is faced with large windows making inside activities visible to the outside and creating an inviting atmosphere.
Among other departments, the CREATE building is home to the Department of Architecture, Design and Media Technology and the Architecture and Design Programme. 600 architecture and design students populate the galleries of the five-storey atrium and at the ground floor you will find our canteen, 'the orange stairs', our fabrication lab and workshops, bookshop and exhibition space.
The Utzon Center to the west of the CREATE building is easily recognisable by its curvy roof shapes and was the last building to be designed by the late Danish architect Jørn Utzon. The equally recognisable composite structure of the House of music to the East of the CREATE building is designed by Coop Himmelb(l)au.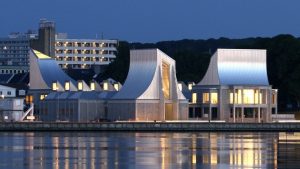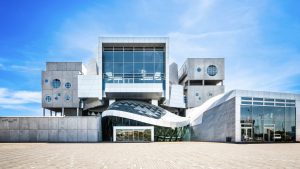 All photos by courtesy of visitaalborg.dk